Lake View is our in-house branded managed service platform that comes fully deployed, configured, managed, and monitored real time by our staff. You can get similar software, but the software by itself does very little without being properly configured. Then monitored real time by technicians that understand the alerts and know how to interpret the data to deploy fixes that actually resolve the issue. Also, the ability to spot false positives that are non-issues but that might not be under certain circumstances or configuration types. We include the service in many of our billing plans or a la carte by its self.
Automate IT Processes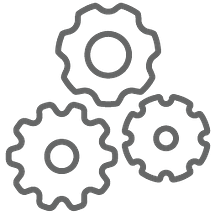 Desktop & Server Management with Lake View®, you can streamline desktop and server management, out-of-the-box script functions, and automated time entries. Your team can manage multiple devices, perform proactive maintenance, and even offer self-service options for end users. Keep productivity at maximum levels and do more than just automate endpoints. Your team can delegate administrative tasks such as emailing scheduled reports, generating random passwords, updating custom data fields, and running direct SQL. Agentless Remote Management Out-of-the-box script functions allow your team to automate agentless SSH-enabled and Telnet-enabled devices, such as routers, switches, and certain IoT hardware.
Virus Protection, Detection & Removal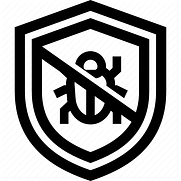 Deploy antivirus software to all the devices managed via lake view through s single easy to use pane of management. From this pane also perform full network virus detection sweeps giving malicious software nowhere to hide. Then real time reporting of virus detection for fast mitigation and removal of the unwanted code.
Backups & Disaster Recovery (BDR)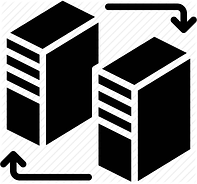 A single pain of management for making and restoring backups on any device managed via Lake View. Alerts for backups that failed, didn't finish on time, or finished with the amount of data backed up. The ability to backup the data offsite providing another layer of protection disaster recovery through loss of the office and all the equipment. A rule of thumb is you are only as good as your last backup. There are lots of ways to lose your data including corruption, accidental deleting, CryptoLocker/virus, or a failed drive, performing a grandfather father son (GFS) backup rotation is crucial. This gives you a monthly, weekly full, and a daily incremental backup. Which allows recovery from each day and saves on space since we aren't doing a full every day. The recovery time can take a while, that's why snapshots are great because they backup/restore almost instantly and the files can be in use. This does require special software or a virtualized environment. Then we have disaster recovery which snapshots your entire system offsite so your protected against building loss and the restoration time is much quicker. The downside is its much more expensive because you need a second set of your infrastructure at another location. If you can't afford any downtime it really is the only way to go.
Device Discovery & Asset Inventorying
Discover assets on any network powered by Network Probe Technology, Lake View gives your team confidence with automated network scans that deliver the most current record of supported systems and devices. Automate Agent Deployments Lake View Automates Network Probe Technology goes beyond asset discovery by automating agent deployment to your supported endpoints. You'll find it ideal for workgroup environments, plus an excellent alternative for Active Directory Group Policies.  There are Two Types of Asset Inventory Lake View provides both agent and agentless asset inventory. Visibility into virtual machines as well as other network devices helps align standards and support for easier device management.
Automated Operating System, Driver & Third-Party Software Updating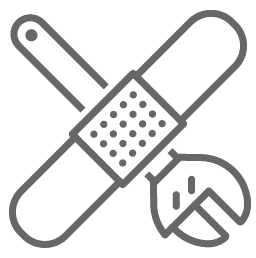 Set Patch Policies for Protection take your pick from multiple out-of-the-box options to automate patching within systems. Define which patches should be approved, if they should be staged, when they are to be installed, and how the agent should react in case of a reboot. Prepare for More than Patch Tuesday gone are the days of Microsoft releasing updates, hotfixes, and rollups only on the second Tuesday of the month. Since the release of Windows 10, the update schedule is more fluid. Let your team know within hours of an applicable update being released. Guard Against Third Party Software Attacks
Third-party software is one of the most common attack vectors for hacks and exploits. Get visibility into the industry standard CVSS at the National Institute of Science and Technology (NIST), and go beyond basic Microsoft patching with protection for commonly exploited third-party software.
Monitoring Entire IT Environments from a Real Time Single Pane Page View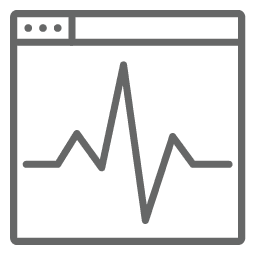 Remote Control Sessions Lake View provides a single source of monitoring and reporting for remote control sessions, so you know which of your team members connected remotely and for exactly how long. Lake View Control's extended auditing and even provides video recording of remote sessions, so you're always prepared should a client request an audit. Desktops and Servers Lake View provides a single source of truth for monitoring agent and agentless devices. Out-of-the-box solutions are pre-configured for best practice monitoring with customization options, so your team can control the volume. Infrastructure our world is becoming increasingly virtualized, and Lake View will help your business adapt to related technologies. Our integrated Virtualization Manager, powered by Network Probe technology, provides multiple host and virtual machine monitors for VMware and Hyper-V infrastructure.
Management & Remote Support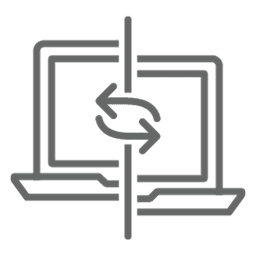 Desktop & Server Management Lake View's Computer Screen puts a powerhouse of data right in front of your team, including at-a-glance inventory and over 100 out-of-the-box commands for both desktop and service management. Plus, it allows you to combine simple commands and convert them into automation. Manage Infrastructure as your business adopts more virtualization technology, Lake View's Integrated Virtualization Manager is ready to help. Powered by network probe technology, it provides six commands for agentless infrastructure management of Hyper-V and VMware. Support Remote Users today's professionals are as likely to work outside their offices as in them, so they need you to provide reliable support wherever they are. With Lake View Control, your team can quickly get users back up and running from anywhere.