With colocation you provide your own equipment and we provide space in the facility of your choosing. Get access to the facility to rack and stack your own equipment. The other option is to ship it to us and one of our technicians will set up everything to your specification. Rent by the U, half rack, full rack, or a cage with many power options including 120/220v AC or 48v DC in an A/B configuration with 10 amp, 20 amp, 40 amp, 60 amp or 80 amp service. Then we have our own in-house DIA BGP mesh internet with route optimization or cross connect to your preferred provider(s). With 24/7/365 access for half racks and above. Ask about our Lake View monitoring and automation platform as an upgrade. Remote hands and support available in pay as you go or prepaid bulk discounted support hours. We also offer fully managed solutions so you tell us what you want and we make it happen for you.
Data Centers / Carrier Hotels & Cloud Hosting Facilities
350 East Cermak (Chicago, Illinois)
A 1.1 million sq. ft carrier hotel that is the largest and most densely populated facility in the world located next to the McCormick center in Chicago's south loop. Built using a former printing press building for its incredibly high floor load and retro fitted for a data center specific usage. A carrier hotel data center is a place where all the different ISPs, cloud hosting providers and content providers rent space to exchange data with one another. Making it an ideal location for renting space or purchasing cloud hosting to gain access to all the other providers that are also within the same facility. Building much more robust networks resilient against outages and bottlenecks due to the easy access to hundreds of independent internet ecosystems via direct cross connections or peering exchanges. All in a facility sporting a tier 4 data center rating which requires N+2 redundancy of all critical components. Making outages next to impossible with three separate utility feeds, thousands of diverse fiber optic entry points, and several million gallons of chilled brine for cooling in the event of AC failure. The facility has been in continuous operation with zero downtime since opening in 1999. Every single major internet and content service provider maintains a point of presence (POP) in this building. Several layers of physical security and man traps which keep out any unwanted guests. The building is owned by Digital Realty who recently purchased Telx and DuPont Fabros. Making them a real force to be reckoned with.  It is  is a turn key data center space with many facilities spread over a global foot print. Feel free to ask for a full list of available content and internet service providers available for cross connection or peering.
Digital Realty formally Dupont Fabros (Elk Grove, Illinois)
Is a more modern facility in elk grove Illinois that is 440,000 sq. ft of raised floor data center space. That was recently purchased by Digital Realty, the owner of 350 east Cermak and several other major data center facilities. READ MORE The facility is an ultra efficient design and maintains several layers of security. The building is a a tier 3 data center rating meaning a N+1 redundancy of all critical components is maintained. Feel free to ask for a full list of available content and internet service providers available for cross connection at this facility.
 The servers are built to your specification then placed in the data center of your choice. Choose from several different port speeds 10mbit, 100mbit, 1gbit, 10gbit or 100gbit utilizing our in-house blended BGP mesh internet connection. All servers are equipped with IPMI out of band management and switched PDU access for remote power cycling. Never worry about noisy neighbors with dedicated hardware. Have us load or load your own OS or hypervisor utilizing the IPMI out of band management port. Ask about our Lake View monitoring and automation platform as an upgrade. Remote hands and support available 24/7/365 in pay as you go or prepaid bulk discounted support hours. We also offer fully managed solutions, so you can tell us what you want and we make it happen for you.
100% Network Uptime guarantee
All versions of Microsoft Operating Systems available
Many Linux Distributions to choose from
Hypervisor & Container based Virtualization support
SSD & Magnetic Hard Drive Storage Options
Out of Band Management so you never lose access
The latest Intel & AMD parts
Full Management Support options
Redundant WAN & LAN connections
Root level access to the hardware
Remote power cycling
10mbit to 100gbit port speeds
Load Balancers Available
Fast upgrades & part replacements
Real Time Monitoring & Alerting Service
Virtual Private Servers (VPS)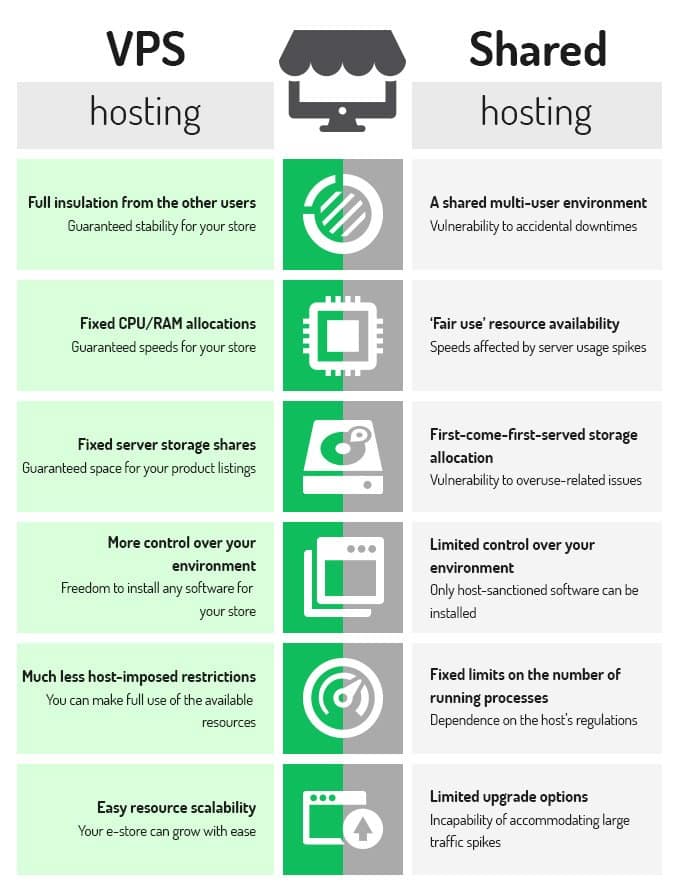 You choose the amount of virtual CPU cores, RAM, and all SSD hard drive space. With several different port speeds to choose from including 10mbit, 100mbit, 1gbit, or 10gbit utilizing our in-house blended BGP mesh internet connection.  The customer chooses band SSH management with the ability to power cycle and install the ISO of your choice. Remote hands and support available 24/7/365 in pay as you go or prepaid bulk discounted hours. Ask about our Lake View monitoring and automation platform as an upgrade. We also offer fully managed solutions so you tell us what you want and we make it happen for you.
Make setting up websites and email easy with a web based GUI control panel add on. Install extensions, add domains, and install WordPress in a few clicks. Perform one click backups, updates, plugin installations.The modification is similar to the Google two factor authenticator or nextcloud file management suite.  It contains several security features like brute force hacking protection, DNSSEC /Cloudflare CDN,  and DOS/DDOS mitigation botnet blocking.
Already with a public cloud provider and not interested in changing service that's fine. We support all the major public cloud providers such as:
Amazon Web Services (AWS)
Microsoft Azure
Cloudera
Digital Ocean
Equinix
Office 365
IBM Softlayer
Google
Godaddy
Linode
Liquid Web
Rackspace
Salesforce
Singlehop
Vultr
+More
Content Delivery Networking (CDN)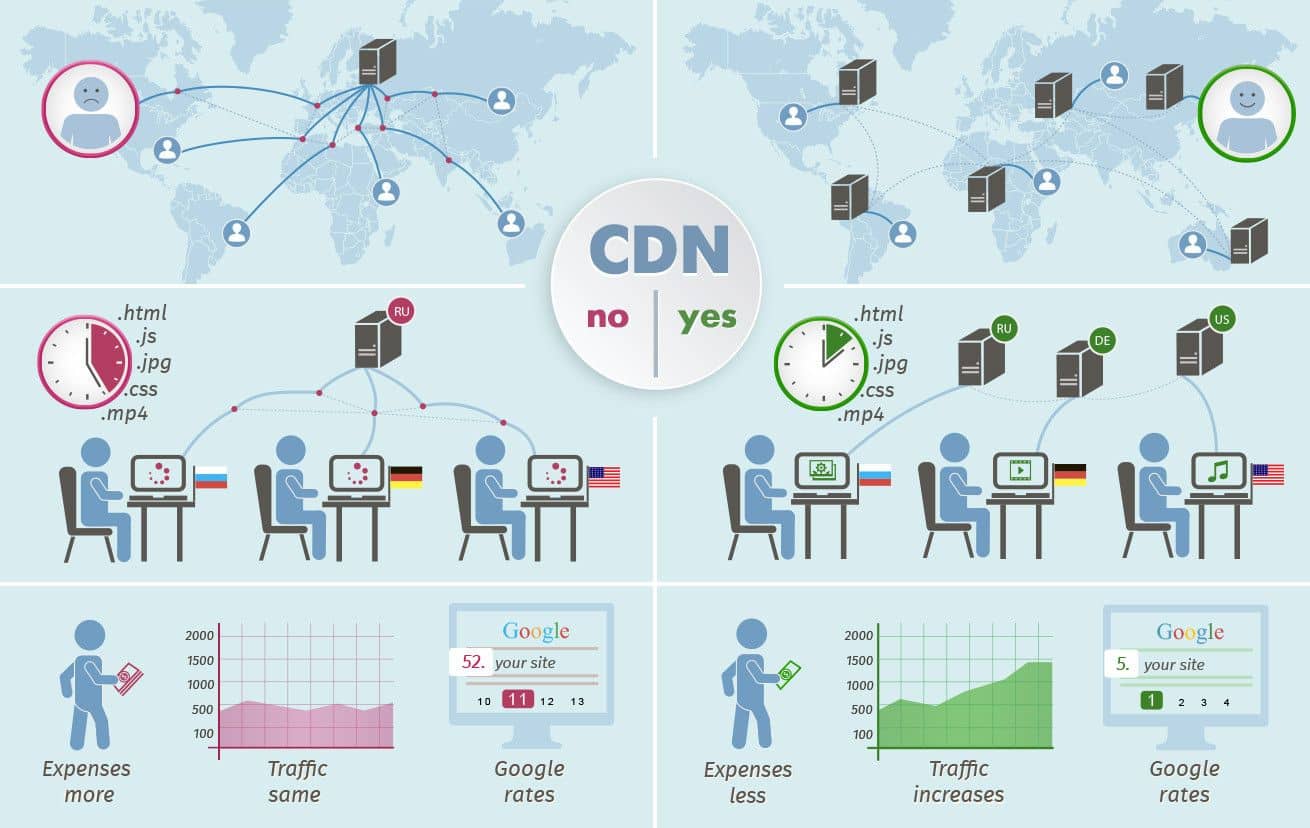 A content delivery network connects to your website and sits in front of the web server directing all traffic through its globally diverse network. Hiding the real IP address of your web server and keeping hackers out. Which screens everyone connecting to the site and blocks suspicious traffic and caches your site in facilities all over the world.  Anyone connecting to the site is served up from the nearest facility to their location which disperses the traffic and distributes the load, so that even under immense utilization the site stays available and doesn't slow down. This also helps to mitigate denial and distributed denial of service attacks.
Cloudflare
A very affordable content delivery networking provider with a free version and three premium versions that have advanced features. Including DOS/DDOS mitigation, hacking protection, Secure DNS hosting, dynamic content acceleration, Argo smart routing, and new domain registrar ability.
Akamai
The worlds largest content delivery network and is used for the highest traffic sites. For example akamai hosts the world Olympics because they are the only large enough provider to be able to handle that amount of traffic without bogging down.
Internet Service (Transit)
Our in-house blended premium BGP mesh direct internet access. Available in 10mbit, 100mbit, 1gbit and 10gbit port speeds. With a dual up-link using the virtual router redundancy protocol (VRRP).  It utilizes only top tier providers such as Level 3, Cogent, Telia, NTT, TATA, Hurricane Electric, and Verizon. Access to the Equinix peering fabric for direct access to content providers and smaller internet service providers. The BGP route optimization that is constantly analyzes all  connections and chooses the best route for each data stream.
Metro Ethernet (Transport)
A fiber optic hand off to your office in 100mbit, 1gbit, and 10gbit connected directly to the data center or carrier hotel of your choice. Giving you direct access to your data center infrastructure and access to our premium internet services over the same line. You are guaranteed wire speed at all times as our service is never over subscribed. With a jitter free latency under 5 m's with .1% or less of dropped packets and a 99.999% up-time guarantee or your account is credited.
WordPress
SSD Storage
Fast Loading
DNSSEC
Unlimited SQL Databases
Unlimited Domains
Unlimited Mailboxes
Spam Filtering
Analytics
eCommerce
Mobile Optimized
Apache or IIS
IPv4 & IPv6
cPanel or Plesk
Cloudflare CDN & DOS/DDOS Mitigation
SSL Certificate from a Trusted Signing Authority
Premium Route Optimized Bandwidth
10mbit, 100mbit, 1gbit or 10gbit Port Options
ActiveSync
POP3, IMAP, SMTP
Spam Filtering
Virus/Malware/Spyware/Trojan/Ransomware Removal
Two Factor Authentication (2FA)
SPF Record
Mail Groups
Migrations
G Suite
Office 365
Catchall Account that Receives all email not addressed to any email address in use
Forwarding to groups and individuals in and out of the domain
Web Mail For Access without a mail client
Outlook/Thunderbird/Mail/More Compatible
Android, iPhone & Blackberry Phone Compatibility
What is the "Cloud" Explained
The cloud is a collection of physical servers broken down in to the constituent components being CPUs, RAM and Hard Drives. This is done by installing a hypervisor on each server and joining them to a cluster. Which is then managed by a central server allowing for load balancing within the cluster and fault tolerance. So now your application or infrastructure can take advantage of the processing power of several physical servers and because of the clouds distributive nature the loss of one or even multiple physical servers would not effect the operation of the storage, software or infrastructure hosted within.
Public vs Private vs Hybrid Cloud Hosting Explained
Public clouds are shared among many users all operating from the same pool of system resources. This allows for a lower cost due to the more optimal use of system resources often over subscribing. The problems with public clouds are security  issues due to the shared nature and the so called noisy neighbor which is another user with high utilization working from your resource pool. The shared network will will have a performance impact on your cloud infrastructure. Finally hybrid is a combination of public and private cloud hosting. Public cloud is best suited for low security client / customer facing services that can take advantage of real time scaling such as your website. Where as private cloud is best suited for internal applications / data where security is paramount and consistency in performance is crucial. This is where hybrid comes in, so you will run what is best suited for public cloud in a public cloud and a private cloud built for the rest. The load can be moved from public to private and vice versa in the event of an outage. In conclusion, this  makes it a best of both worlds solution with built in disaster recovery.
IT as a Service (ITaaS)
IT as a Service (ITaaS) combines all the forms of cloud hosting your business requires. Such as IaaS for all your servers including Email, Website, File/Print, Databases, Authentication, Phone system,  Remote access, & More depending on your businesses needs. Then Desktop as a Service (DaaS) for all your businesses PCs including Windows, Mac, & Linux depending on your preference including running multiple. We then provide thin clients baked in to the price for accessing your virtual desktop which is basically a dumb terminal that doesn't perform any computation or storage it just displays your virtual desktop, so if the thin client were to fail a new one can be setup within minutes and nothing would be lost you would simply log in to your virtual desktop and everything would be the same. You can also use your existing desktop, laptop, tablet, smart phone, and  a smart TV to access your virtual desktop from anywhere in the world with an internet connection. Basic monitors are included that are upgradeable to larger or dual monitor set ups. Basic printers are provided to each department or a single higher end shared printer. It also comes with upgrade options such as laser based and multi-function with scanners, copiers, scan to email, and fax machines. We also utilize two factor authentication (2FA) at login to keep out unauthorized users making gaining access even with the correct username and password impossible. This system contains a  randomly generated code for the 2FA. Our technicians perform real time monitoring (RTM) of your system for suspicious activity, block IP addresses / IP address blocks known to be hackers, and nefarious nation states or VPN services used to obscure the location of the user. We are a able to detect potential intruders by their signature attack patterns such as port and vulnerability scanning. Lakeside Techs also provide an anonymization of your users web browsing history from us and external entities. You can still log your own web usage history if you would like. We can also set up content filtering to block materials such as adult, extremism, shopping, social media, video/audio streaming, file sharing, compromised sites or any specific website or group of sites desired.  An override command can be provided to circumvent the filtering and the filtering list can be different from department to department, user to user or from computer to computer. Our system scans for and removes viruses at the network level before they can even reach your infrastructure.  The system combined with managed antivirus installed on each machine that is centrally managed and alerts us to detection's in real time, so we can act quickly in the event of a ransomware attack or worm. Included as well is our Lake View Monitoring / automation platform which perform a list of additional features including backups and patch management to name a few. There are several internet options including fiber optic metro Ethernet when speed and reliability is paramount. Then we have more cost effective solutions such as cable and 4G/5G wireless. We also provide our Lakeside cloud extender that acts as your local router with multiple ISP capabilities either in a simple fail over configuration or a load balanced and route optimized configuration. This maintains an active/active site to site VPN tunnel that connects your office to the cloud to access all of your cloud hosted infrastructure. It acts  as if it is at the same location utilizing strong encryption to protect you data in transit. We always recommend at least two internet connections to keep downtime to a minimum since without the internet you will be unable to access any of your systems. Keep in mind these are only your last mile connections meaning they only connect you to our cloud the internet you use and browse is provided by our all 10gbit route optimized BGP mesh that utilizes several tier 1 providers plus the Equinix peering fabric. This means never will you run in to throttling,over crowded networks, or a lack of available bandwidth. Resulting in blazing fast downloads/uploads perfect for sharing large files, video streaming, and frequently accessed resources. Finally you get unlimited tech support either onsite or remotely via screen share session, telephone, email, or support ticket. To sum it up you get all your IT needs including parts plus labor at a fixed monthly or annual rate based on the number of active employees you have, complexity of your set up and the number of hours worked in a week.
Infrastructure as a Service (IaaS)
A form of cloud computing that allows for the hosting of almost any operating system including Microsoft windows, all distributions of Linux / Unix and what used to be reserved for specialized hardware such as router even a mainframe such as an as 400. Then these operating systems can run anything from your website, email to file storage, and accounting software. The flexibility being one of the most appealing features since your no longer locked inside of a single piece of hardware with fixed specs. Now these systems can take advantage of dynamic resource allocation with the ability to add or remove RAM, CPU cores, or storage space either at the click of a mouse or automatically based on load. When in high demand these systems can take advantage of multiple physical servers to spread out the load and keep critical infrastructure from slowing down. During times of low demand physical servers can be automatically powered down to save money on power, cooling and, increase the life time of the equipment. Lastly, there's the advantage of built in redundancy since the systems are spread across many physical servers the failure of them doesn't effect the operation of the infrastructure running on this cloud. You will lose resources in the overall pool but when properly configured the users actually using this system would be ahead of the game. Upgrading the cloud it self is as easy as adding more physical servers or replacing the existing ones with faster units. There would be no data migrations or downtime since the data is separated from the physical hardware making upgrading one no longer tied to the other. The management is much easier,  allowing to move  your infrastructure from one cloud to another and gives the user the ability to run on multiple clouds either on a private on premises or a publicly shared cloud. It protects against a catastrophic failure at one of the sites with your systems never missing a beat and allowing for different tasks to be run from the location best suited to its purpose.  Internal files such as client or patient data  run from the on premises cloud providing better performance and security. Then publicly accessed resources such as your website, eCommerce, and email running from the public cloud. Both having the ability to move on the fly in the event of failure or disaster giving you a truly best of both worlds solution.  Since a lot of public clouds allow for billing based on usage you are not paying for what's running on premises unless it goes down providing disaster recovery. This isn't just another way of doing it, cloud computing is quickly becoming the standard and IaaS is one of the most important permutations of cloud computing.
Desktop as a Service (DaaS)
This form of cloud is very similar to IaaS  instead of being focused on server operating system, its based on desktop operating system virtualization. There are many benefits to running your desktops this way and a lot of them being the same as IaaS such as OS flexibility. This is a more efficient  resource allocation  which contains fault tolerance protection from failure and is an easier  management solution.
Software as a Service (SaaS)
Another form of cloud computing that has all the same features of the other models including load balancing, fault tolerance, and flexibility. Except unlike the others its not concerned at all with an operating system. The software runs directly from the cloud lowering the overhead and overall complexity. Since the software is separate from the OS it eliminates a lot of the security vulnerabilities and simplifies the management.  Advances in  Open Stack, an open source system specially designed for the cloud that runs on all the major virtualization systems such as Citrix's Xen and VMware's ESXi hyper visors interchangeable.
Router as a Service (RaaS)
Lakeside Cloud Router is a perfect solution for any business trying to establish a Point of Presence (PoP) in a different market.It is fast, with no upfront costs, and  economically savvy. We offer you a virtual router running in our High Performance Cloud (HPC) of your choosing Cisco, Juniper, Arista, or IP Infusion to name a few.  It acts as a physical router and would has no hardware to maintain. You can scale up or down at the click of a button and never worry about failure or update related issues as you can revert to a snapshot image in an instant. Run out  of our   carrier hotels with the most available other ISPs, financial networks, other data centers and content providers. Access to peering fabrics for economical and easy access to many providers over a single cable. Take advantage of our bulk rate transit pricing with our lakeside cloud internet. We also offer route optimizers from Noction or any other software based virtual solutions. We have access to several metro Ethernet providers so you can offer services to your clients over a switched fiber optic network capable of wire speeds. Our engineers can assist in the setup, maintenance, and emergency support. A local presence is not necessary as there is no hardware to maintain. We also off a secondary site for full redundancy. Our secondary site is owned and run in-house, so if you decide to sell transit over dedicated fiber the cross connect fee is significantly lower than at the primary facility because this will be dictated by the building owner.